Legacy Collective Raises over $111,000 for Boot Campaign & J/P HRO
You did it again! Because of your generosity, Legacy Collective was able to close out the year by giving more than $110,000 to the Boot Campaign and J/P Haitian Relief Organization as a part of Brandon Hatmaker's book and motorcycle tour.
Boot Campaign was started in 2009 by five hard-working professional women from very diverse backgrounds. After reading the book "Lone Survivor" by Marcus Luttrell, they were humbled by what those in military service endure, providing them the freedom to pursue their own professional careers. With that in mind, they formed Boot Campaign to give back to our military personnel and their families. During the tour, we raised $52, 632 for the Boot Campaign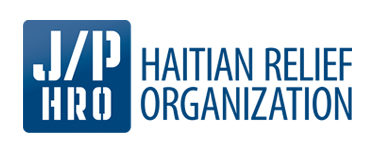 J/P Haitian Relief Organization is dedicated to saving lives and bringing sustainable programs with the Haitian people quickly and effectively. Following the tragic earthquake of 2010, J/P HRO began working immediately to make a meaningful and lasting impact in Haiti. The goal of J/P HRO is to support the residents of the camps we manage, and surrounding areas, transition from life left homeless by the earthquake to durable, sustainable, and prosperous communities. J/P HRO has implemented its mission through four integrated programs: Medical, Camp & Relocations Management, Engineering & Construction, and Community Development. During the tour, we raised $58, 457 for J/P HRO Haitian relief efforts.
Thank you to everyone who donated, came to the tour events, and raised awareness about the mission of Boot Campaign and J/P HRO.